Top Rope & Lead Clinics
ACG's top rope and lead climbing clinics are designed to take your climbing skills and knowledge to the next level. Clinics include basic instruction on how to properly belay, take appropriate safety precautions, and basic knot tying. All top rope and lead climbing clinics also focus on common vocabulary and common techniques used indoors and outdoors. One of the three gym owners will teach your class.
If you are interested in learning more about climbing but are not yet ready for advanced climbing, we recommend taking the top rope class first or looking at our other classes. Intro to Climbing or a bouldering class is a great place to start expanding your skills before trying lead climbing.
Top Rope and Lead Climbing Clinic Pricing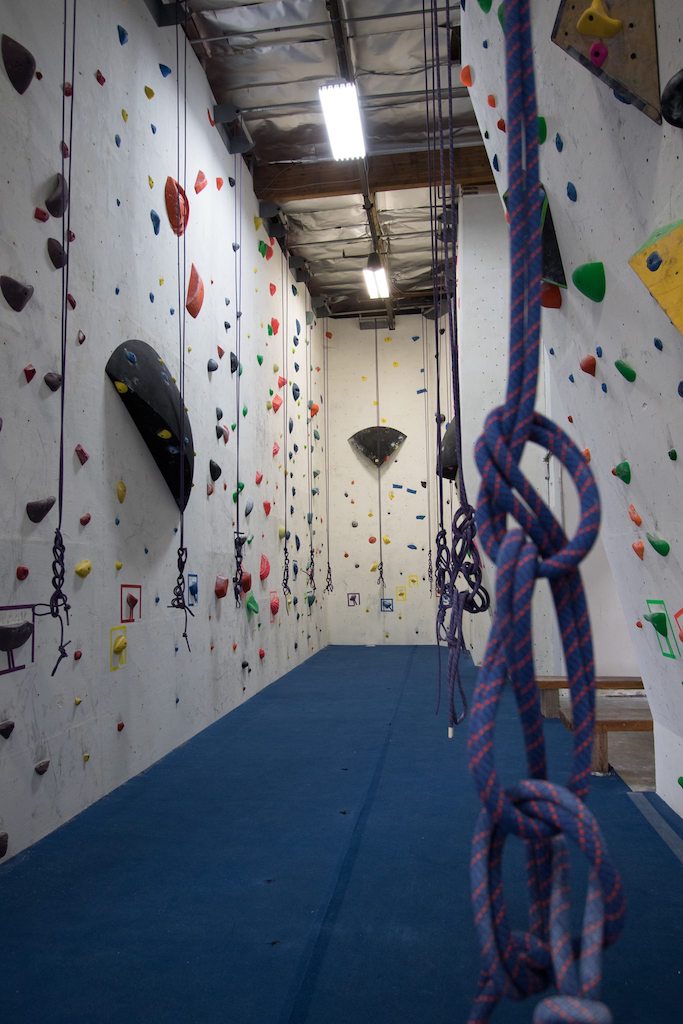 Top Rope Clinics
We recommend taking a top rope clinic to start your climbing experience. We will cover basic climbing safety precautions, basic climbing knots, and how to use gear including an ATC and harness. Advanced top rope classes include self-belay and setting anchors.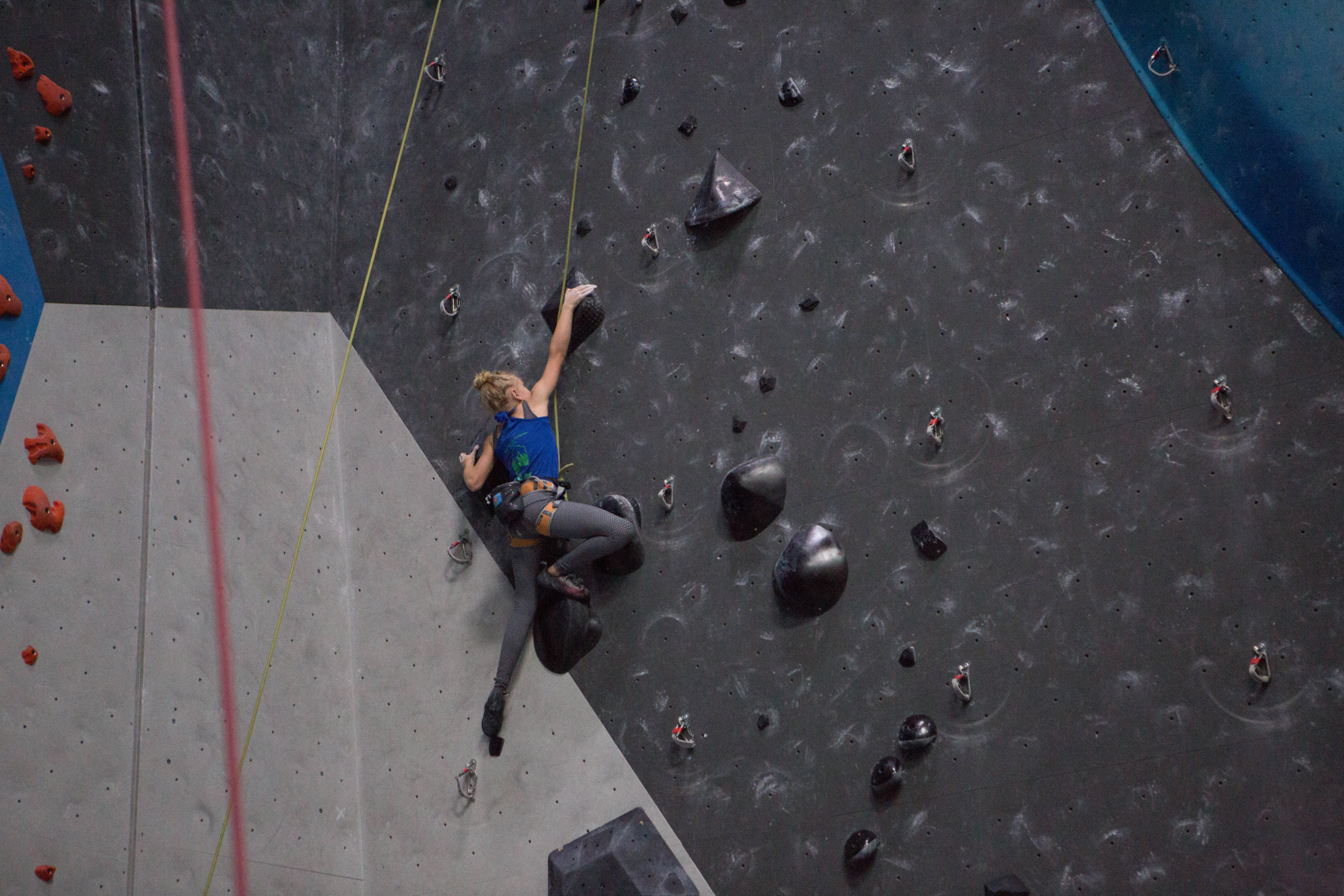 Lead Climbing Clinics
Due to the depth of knowledge and safety skills required, lead climbing clinics are broken into four parts, taught separately, and include a certification test. Each clinic builds upon the last, so you must complete the lead climbing clinics in order. Classes are approximately one hour and will include a review of the prior class.
1: How to Lead Climb in the Gym
2: Setting up Anchor Systems and Proper Clipping
3: How to Rappel and Clean Anchors
4: Lead Test to become Outdoor Certified
Once you complete all four lead climbing clinics, you should feel comfortable lead climbing in the gym and outdoors.