Strength Training and Fitness Facilities for Climbers
ACG's strength training and fitness facilities have a variety of equipment to help you become a stronger climber or a stronger athlete. The workout options are geared toward climbers and include hang boards, TRX bands, Olympic weight lifting stations, Roman chairs, treadmills, and rowing machines. We have two workout rooms adjacent to each other to allow for maximum strength training.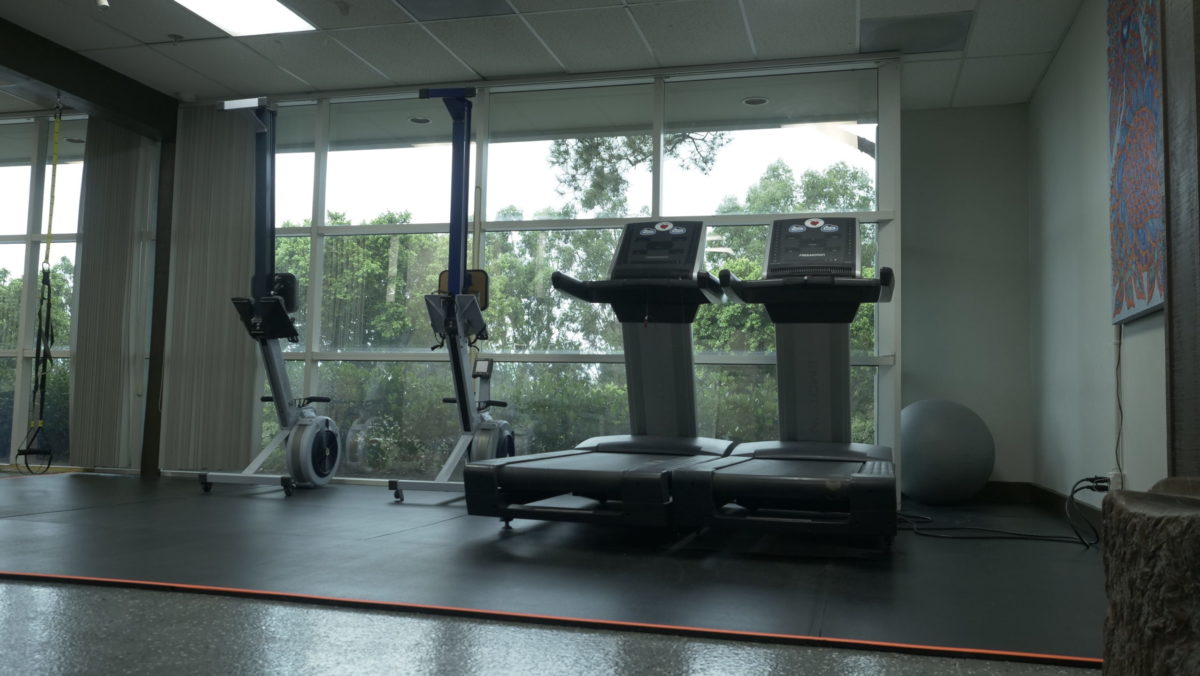 Our climbing-specific training room features our favorite Trango Rock Prodigy hangboard and TRX Bands. We also have an indoor rowing machine, treadmills, medicine balls, and Swiss balls. Most importantly, enjoy the foam rollers after an intense workout to help massage your muscles! If you're not sure how to use these or where to start, just ask us! Otherwise, specific posted workouts are available to guide you.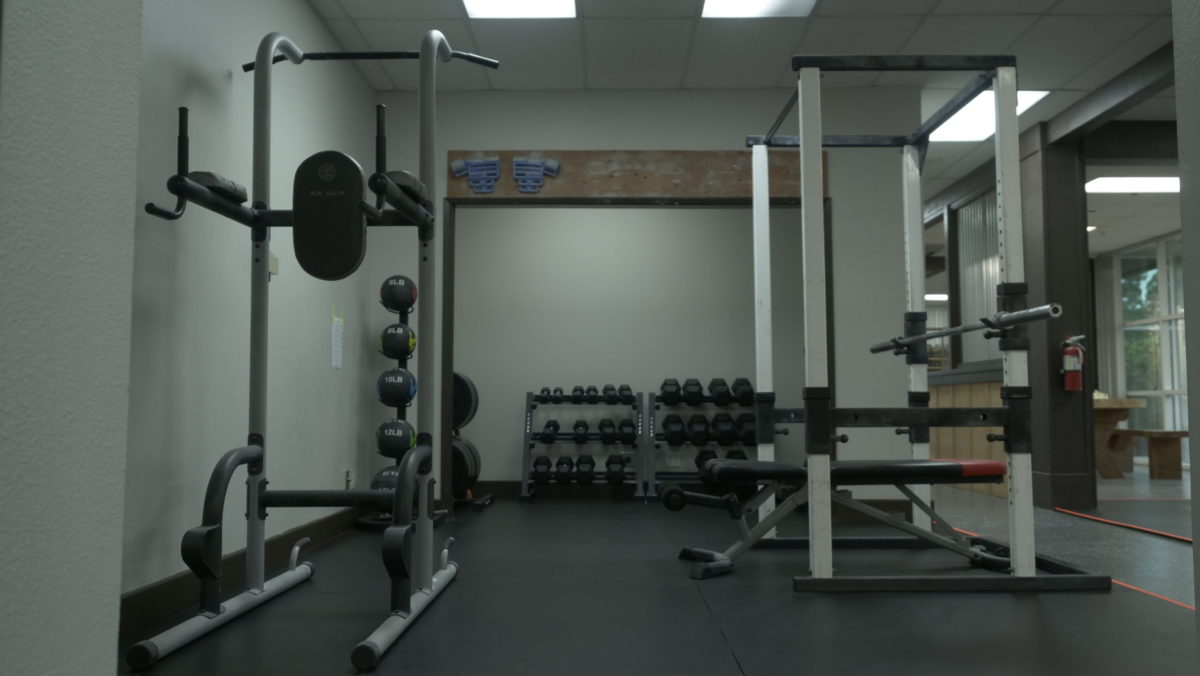 Weight Room
Our weight features a dips and pull-ups station, guided squat rack, free weight bench press, and a full set of free weight dumbbells.